About
Cybil code: G0823
Status: Ongoing
From: Sep 2018
To: Sep 2023
Themes & Topics
Region
Contact
Office of the Cyber Coordinator, Department of State (S/CCI)
Summary
The Marshall Center's iPCSS provides senior government officials with the professional knowledge and capabilities to deal with transnational cyber security challenges. The program is tailored for senior officials responsible for developing or influencing cyber legislation, policies, or practices.
iPCSS contributes to U.S. and German international efforts to work with partner countries and provides education and training so they may build, manage, and sustain comprehensive whole-of-society cyber security programs. iPCSS provides participants with transnational cyber skills while preparing individuals for positions as senior-level cyber security leaders throughout government.
Details
Aim
iPCSS Builds Partner Capacity and is Designed to:
Build and incorporate improved whole-of-government approaches for developing cyber defense and security strategies and policies;
Provide a flexible and proactive capability that can respond to emerging cyber security requirements while providing education and training for cyber security professional development.
Build and strengthen a global network of governmental cyber security experts and practitioners committed to efforts against transnational cyber threats and challenges, terrorist organizations and combating transnational organized cyber crime;
Enable collective approaches and enhance concepts of cyber due diligence;
Enhance regional and global information sharing to include sharing of best practices;
Develop public-private partnership information-sharing proposals for addressing asymmetric threats from non-state actors;
Shape global standards and encourage use of best practices for cyber security;
Build cyber security capabilities and capacities of partner nations to disrupt and investigate cyber threats;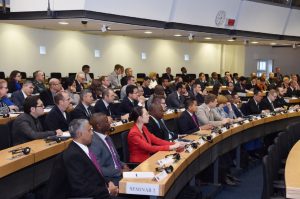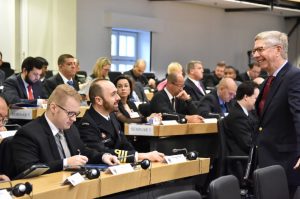 ---
The Cybil project repository is being continuously updated, and the information it contains is either publicly available, or consent for publication was given by the owner. Please contact the portal manager with any additional information or corrections. Whilst every reasonable effort is made to keep the content of this inventory accurate and up to date, no warranty or representation of any kind, express or implied, is made in relation to the accuracy, completeness or adequacy of the information contained in these pages.